Northern Plains Railroad (NPR) is a customer-focused regional railroad operating a 350-mile network in North Dakota and western Minnesota since 1997.
Along with our primary interchange partner, Canadian Pacific (CP), we deliver exceptional value to shippers by leveraging their strong network connections throughout the United States and Canada, and providing local, customer-focused operations from the first to last mile.
We take pride in providing safe and consistent service and in our ability to adjust operations when necessary to meet customer needs.
Primary commodities we handle:
Operated by railroaders, we understand the needs of our customers and base our success on living and breathing our values.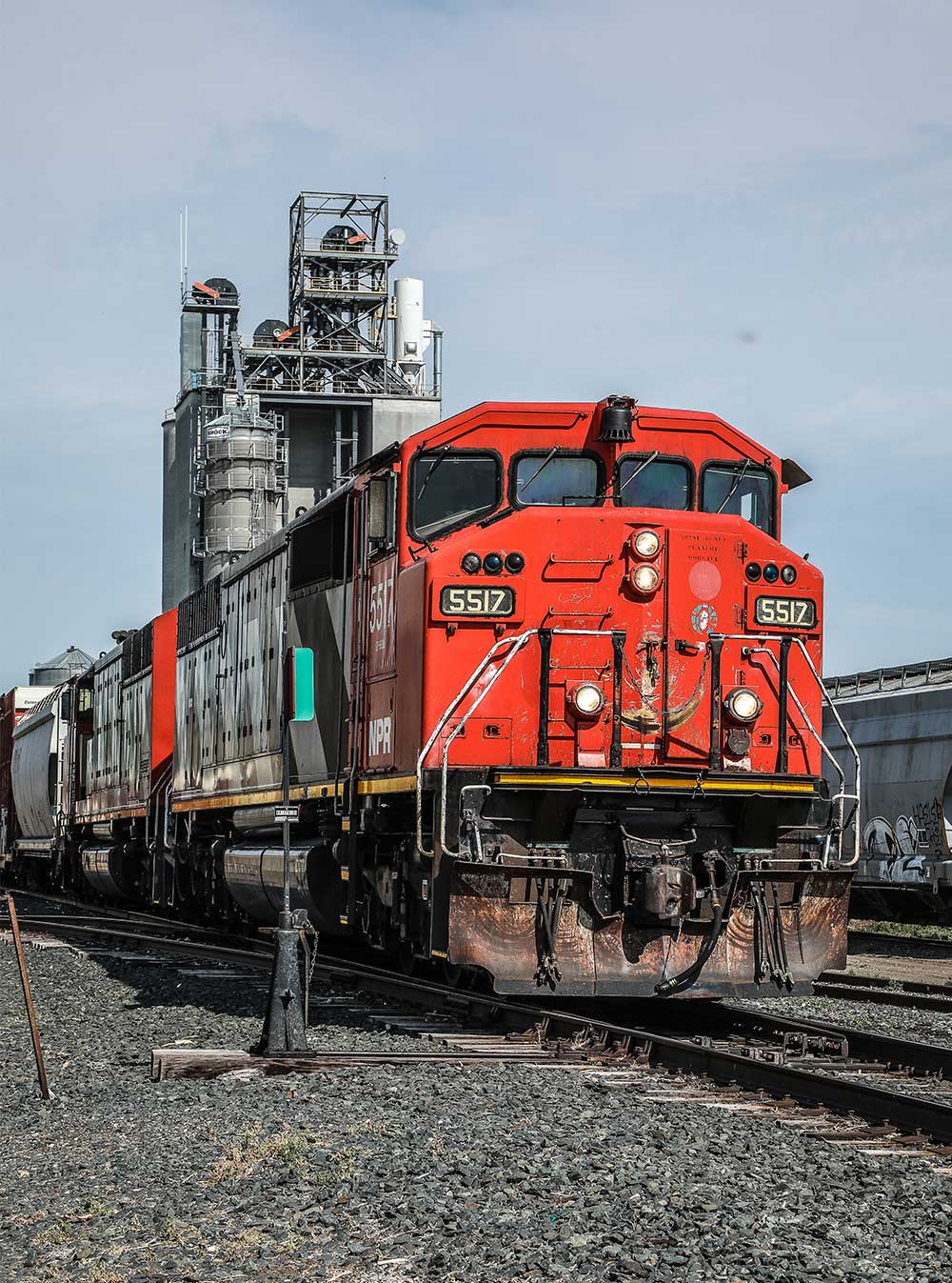 In recent years, we've been recognized through a comprehensive rail satisfaction survey conducted by the North Dakota Public Service Commission – scoring highest in customer satisfaction of railways operating in the state.
Since its inception, NPR operations have evolved with the grain handling and transportation system in the U.S. Midwest. As a result, we're pleased to have a variety of valued customers in our network, from world-class grain handlers, such as CHS, to smaller local co-ops, such as the Fordville Co-op Elevator.
We offer a variety of professional transportation and market options to customers, working with modern grain elevators located across our network that are capable of loading unit grain trains and taking advantage of efficient loading of quantities less than trainloads.
Our railroad has multiple locations available for continued industrial development, as well as the following multi-commodity transload locations that leverage local truck to rail combinations and can handle bulk products, steel, aggregates, and other industrial products.